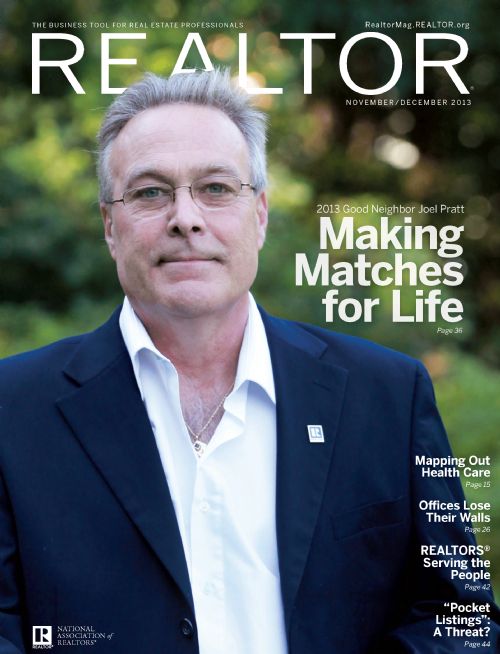 Director of Business Development Joel Pratt on the cover of Realtor Magazine
Attention Real Estate Agents!
We have a great opportunity for you to bring in real estate donations and earn a minimum 10% commission while saving lives at the same time by finding properties that people would want to donate to MatchingDonors.com.
Join our Affiliate Program, and earn money while saving lives by referring real estate donations and earning great commissions.
When you refer someone to donate a property to MatchingDonors.com, the donor will receive a tax write off based on the appraised value of the property. You will receive a 10% commission based on the resale value of the property. If you choose to be the realtor to resell the property, you would make the additional standard commission for brokering the sale. If you choose not to resell, not a problem, we will give the property to our agents and you will still earn 10% of the resale value.
MatchingDonors.com has made every aspect of the process of donating Real Estate assets to MatchingDonors.com as simple and trouble free as possible. All you have to do is find an owner that is willing to donate their property to MatchingDonors.com, then contact our Business Development Department at 1-800-385-0422 ext. 7. Then our team will arrange all of the documentation, get the donor their tax write-off receipt, to the closing and getting you your commission check. That's all there is to it. We make it a very simple process. You get a great commission while saving lives.
Contact our Business Development Department at 1-800-385-0422 ext. 7 to give you the full details.