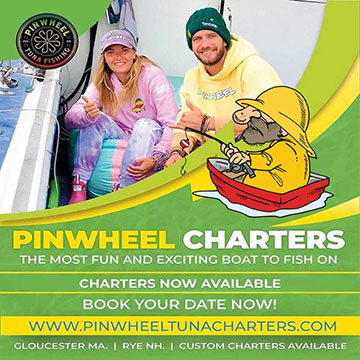 You may recognize Marissa and Tyler from the hit reality show "Wicked Tuna", but the catch they made for their father is bigger and better than even their boat the Pinwheel's biggest catch. Their father Marty McLaughlin had stage 5 kidney failure. He needed to have a lifesaving kidney transplant to stay alive. So, Marissa and Tyler put their father's profile on MatchingDonors.com and found a lifesaving altruistic living kidney donor.
Now, Marissa and Tyler are paying it forward by raising money for MatchingDonors.com through its Boats4Kidneys.com program.
All proceeds of donated boats, cars real estate, RVs, etc.. go to help people get their lifesaving transplant through MatchingDonors.com.
Donate through this page and you'll receive a complimentary gift of a fishing charter with Pinwheel Fishing Charter or merchandise through their website. *
*The gift will be valued at 10% of the sale of your donation, given by MatchingDonors.com, not by Pinwheel Charters.